To us, dogs are more than just pets — they're tail-wagging, best-friending, sometimes shoe-chewing members of the family. But the system for getting a new dog is broken, and dogs are suffering. The ease of setting up a storefront online is making the puppy mill problem worse and worse. Well-intentioned people, who just want to give a dog a good home, don't know who they can trust. We started Good Dog to change all that.
Good Dog makes it simple for people to get dogs from good sources and for reputable breeders, shelters and rescues to put their dogs in good homes. And we provide all the support and guidance you need to feel confident every step of the way.
Health & Behavior First
All dogs deserve the best chance at a healthy, well-adjusted life in a loving home. We've created a set of standards in collaboration with leading veterinary and animal welfare science experts that puts the health and well-being of dogs first. We screen every member of our community for responsible practices and are committed to helping people find a dog from a source that prioritizes the welfare of their dogs.
Learn more about Good Dog's Standards and Screening
Making Quality Accessible
For far too long, finding a dog the right way has been left to chance. Puppy mills and disreputable sources have thrived off of well-intentioned people who simply don't know how to spot and avoid them. Even if prospective dog owners are on the lookout, they don't always know what to look for and many end up unknowingly buying or adopting puppies from irresponsible sources. Our goal is to bring quality sources together into one community and provide the education and expertise necessary to find a dog the right way.
A Better System
By bringing together the power of technology with the best information and experts in the dog world, we're on a tireless mission to give dogs better beginnings. We believe that transparency and accountability can give good people the power to make a difference; by creating a place where well-informed prospective owners can meet dedicated, responsible sources, we'll help put an end to inhumane, unethical, deceptive practices.
---
Meet Our Experts
We've partnered with the very best experts in the fields of animal welfare science, veterinary science and canine behavior. We work with these experts, utilizing their decades of knowledge and experience, to create our community standards and implement a system in pursuit of our mission.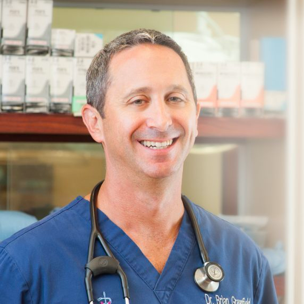 Dr. Brian Greenfield, DVM
Dr. Greenfield is one of the nation's leading experts in canine reproduction, breeding management, and pediatric care. He has seen more reproductive cases than almost anyone in the country and is a sought-after expert in the field. Dr. Greenfield was instrumental in developing Good Dog's standards and screening procedures, with a focus on ethical reproductive practices, veterinary care, health testing, and breeder policies.

Dr. Candace Croney, PhD
Dr. Croney is director at the Center for Animal Welfare Science at Purdue University and a professor of animal behavior and well-being. She's a leading academic expert on the welfare of breeding dogs and their puppies and has published numerous studies on the physical and behavioral health of those dogs. Dr. Croney helped develop Good Dog's standards around dog environment, physical health evaluation, socialization, exercise, enrichment and training evaluation.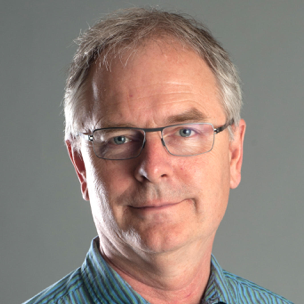 Dr. James A. Serpell, BSc, PhD
Dr. Serpell is professor of ethics and animal welfare at the University of Pennsylvania School of Veterinary Medicine and director of the Center for the Interaction of Animals and Society. His book, The Domestic Dog, is the primary source in understanding dogs' behavior and our interactions with them. Dr. Serpell is helping to empower our community to live better lives with their dogs.
Learn more:
Our Standards and Screening
What's a Good Breeder?
What's a Good Shelter or Rescue?