We know that a dog is much more than a dog — they're a member of the family and a best friend for life. And when the source of your new best friend has such a big impact on their health, behavior, and well-being, finding the right one should never be left to chance.
That's why we're making it easy to connect with good breeders, shelters, and rescues that have your and your new dog's best interests at heart, so your pup has the best chance at a healthy and happy life.
Together with our world-class veterinary and academic experts (who you can meet below), we've created the Good Breeder, Good Shelter and Good Rescue standards. These standards cover everything from health and behavior practices to policies to their dogs' environment. Every member of our community must pass our screening process and meet or exceed our standards before joining Good Dog. Here's how we do it.
Good Breeders
Careful screening based on science
Every breeder on Good Dog is individually screened and recognized for responsible breeding practices. Before being approved to join Good Dog, we speak with every breeder personally and carefully review their knowledge, practices, and policies.
Good intentions and education
We make sure that breeders don't just have their hearts in the right place but are also well-versed in the right practices around vet care and socialization. Good Breeders are committed to learning and improving so they constantly educate themselves on new and better practices when it comes to health testing. They prioritize their dogs above all else.
A lifelong commitment
The breeders on Good Dog are committed to keeping their dogs out of the shelter system. For this reason, breeders spend a great deal of time making sure each dog is a good fit for their new owner. Should anything come up, Good Dog requires that breeders take back their dogs and rehome them if needed. Responsible breeders thoroughly vet the homes their dogs will be going to and they'll always take one of their dogs back if an issue or an emergency arises.
Prioritizes the well-being of their dogs
The goal of every reputable breeding program is to put the emotional and physical health of their dogs above all else. The adult dogs and puppies in each program receive the very best care. From 3 weeks to 13 weeks, puppies go through a crucial socialization period. This is the time in which breeders gently expose their puppies to all kinds of people, animals, noises, and environments to make sure they're behaviorally and emotionally healthy when they head to their new homes.
Our standards are just the beginning
The breeders on Good Dog treat their dogs like family and take pride in giving them the very best care. Their programs are designed to nurture their puppies in every way — this includes socialization and enrichment that begins at a very young age so they're fully prepared to enter their new homes. Each breeder takes the extra step to match their puppy with a family who will be a good fit. This ensures that the puppy and their new owners will be able to get along in both lifestyle and temperament and sets them up for success from the beginning.
Feel empowered to ask questions
The process of finding the right dog and breeder can be a long and arduous journey. You should feel empowered to ask all kinds of questions to every breeder you speak with. Most reputable breeders will be thrilled to talk at length and answer any kinds of questions you have about their program or their dogs. Inquire about specific health issues and testing for the breed you're looking into getting, temperament, training, socialization, and enrichment. Each person will have different needs and prioritize different attributes of a breeder so it's key to ask questions to determine if you're working with a breeder that is the right fit for you and your lifestyle.
Read more about what makes a Good Breeder
Read our Good Breeder Code of Ethics
Good Shelters and Rescues
Putting the well-being of dogs first
Shelters and rescues do incredible work and Good Dog is proud to support them in their missions to save homeless animals. While most shelter and rescue organizations do everything they can to support their animals and are consistently working to improve, we make sure to only highlight those that meet our standards, which are designed to ensure they are putting the well-being of their dogs first.
Commitment to animal care
All of our recognized organizations prioritize the welfare of the animals in their care, including animals in foster homes or other off-site locations. Many of the organizations on Good Dog go above and beyond these basic standards to ensure that their dogs are healthy, happy and prepared for success in their new homes.
Transparency and financial discipline
The members of our shelter and rescue community not only provide the right support for their animals but also meet a high standard for transparency and financial discipline. Transparency around these practices helps hold organizations accountable while giving adopters the information necessary to make their own choices.
Read more about what makes a Good Shelter or Rescue
Read our Good Shelter and Rescue Code of Ethics
Support from leading dog welfare and veterinary experts
The Good Dog screening process was created in close consultation with Dr. Brian Greenfield, DVM, and Dr. Candace Croney, Ph.D., two leading veterinary and academic experts in both animal welfare and dog breeding. We believe in conducting a science-based evaluation of breeding practices, and we're proud to work with Dr. Croney and Dr. Greenfield to achieve that.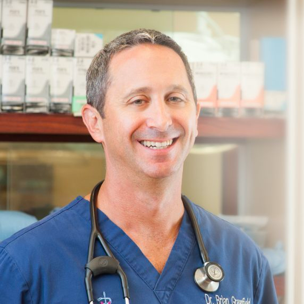 Dr. Brian Greenfield, DVM
Dr. Greenfield is one of the nation's leading experts in canine reproduction, breeding management, and pediatric care. He has seen more reproductive cases than almost anyone in the country and is a sought-after expert in the field. Dr. Greenfield was instrumental in developing Good Dog's standards and screening procedures, with a focus on ethical reproductive practices, veterinary care, health testing, and breeder policies.
Dr. Candace Croney, PhD
Dr. Croney is director at the Center for Animal Welfare Science at Purdue University and a professor of animal behavior and well-being. She's a leading academic expert on the welfare of breeding dogs and their puppies and has published numerous studies on the physical and behavioral health of breeding dogs and puppies. Dr. Croney provided scientific background for and review of Good Dog's standards around dog environment, physical health evaluation, socialization, exercise, enrichment and training evaluation for consistency with current science.